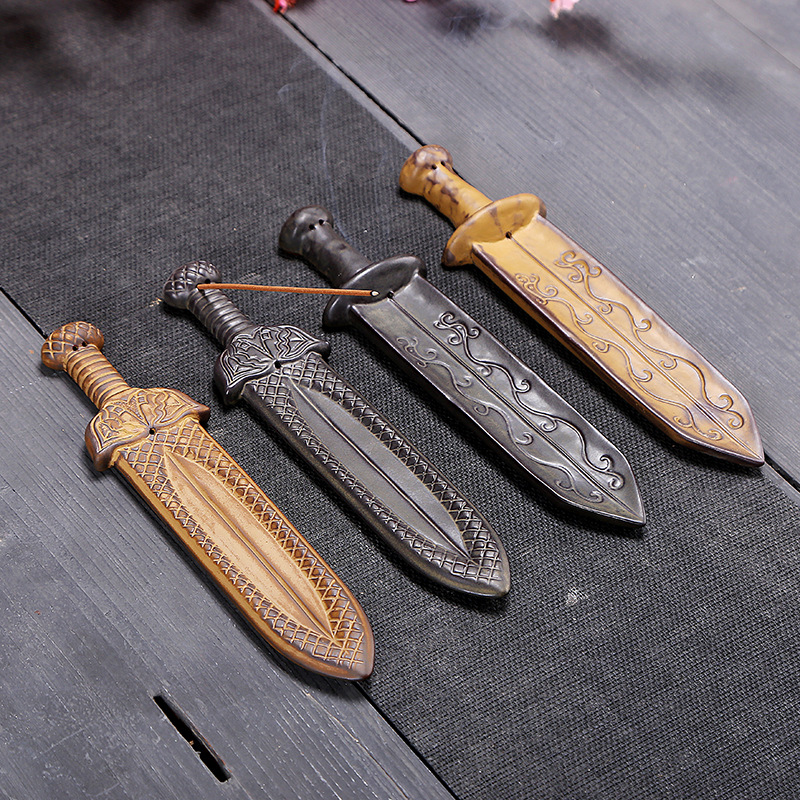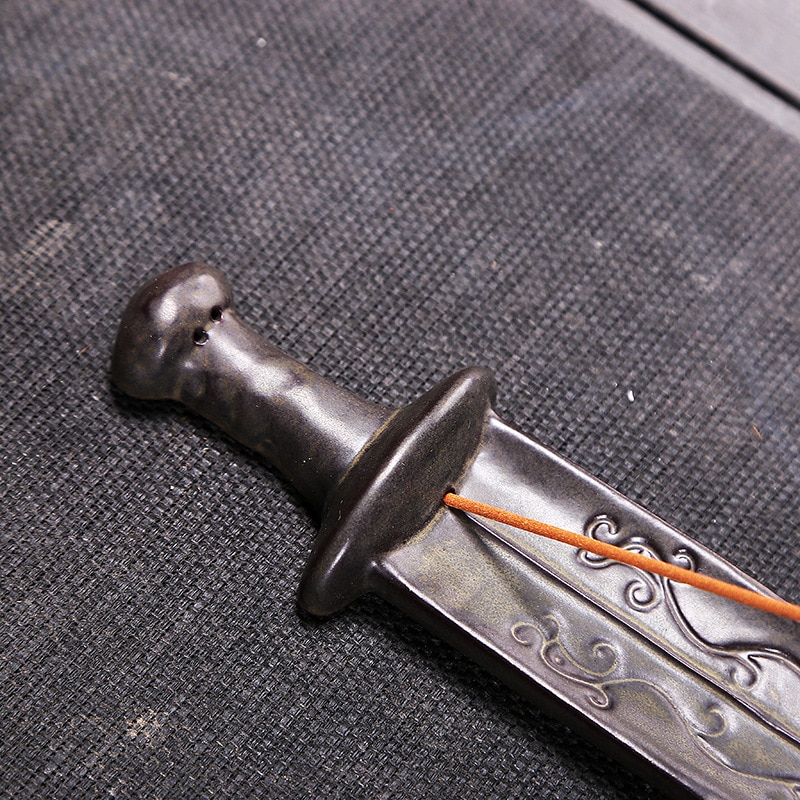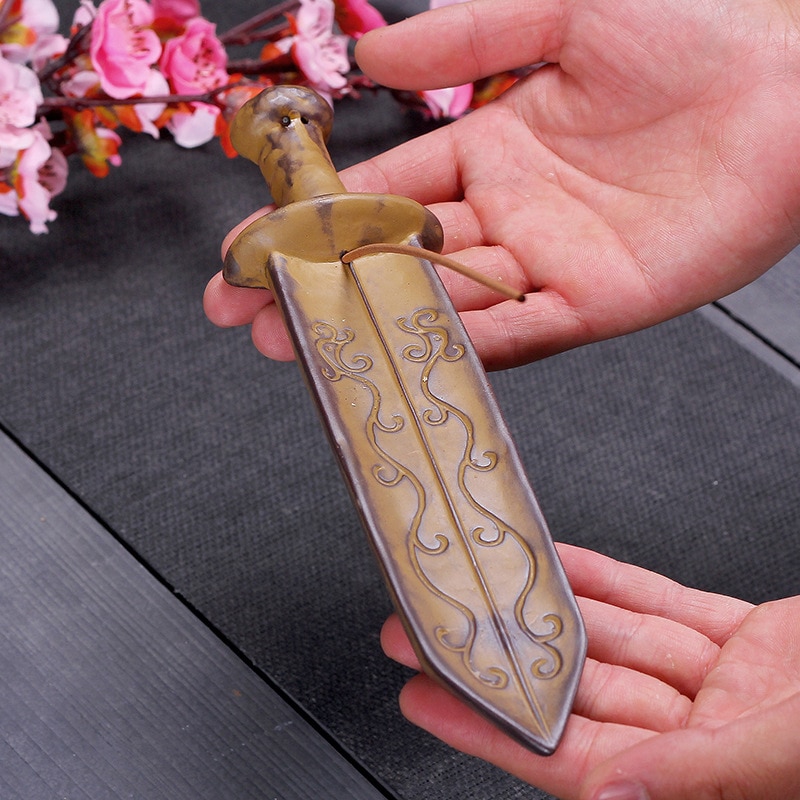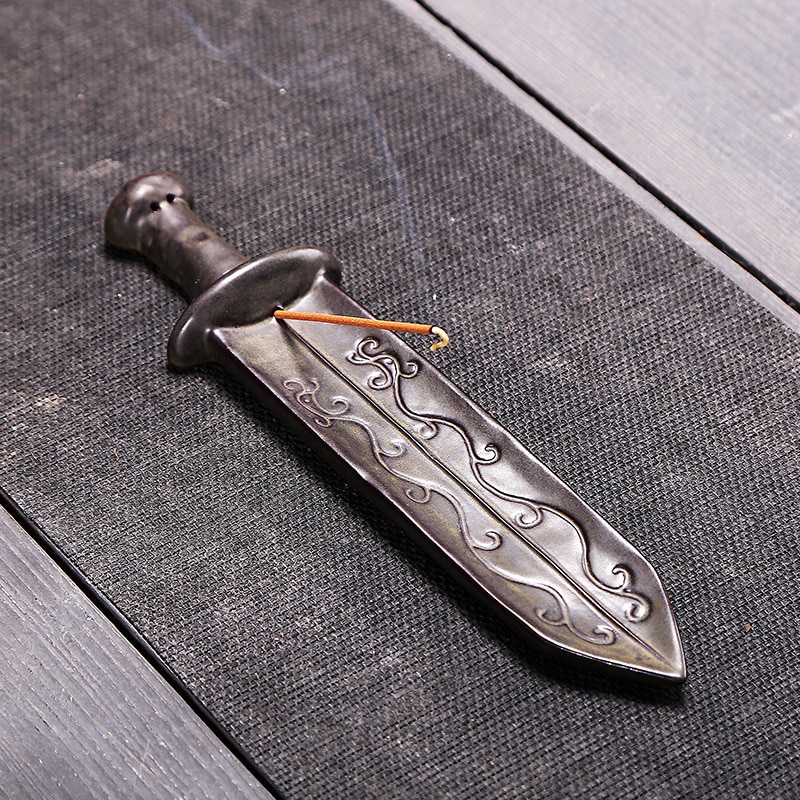 In stock
Ancient Sword Incense Stick Holder Burner
$ 19.95
The Ancient Sword Stick Incense burner and the Royal Sword Stick Incense burner will…
Description

Additional information

Reviews (0)
The Ancient Sword Stick Incense burner and the Royal Sword Stick Incense burner will add a time treasured accent to any decor. Swords go back in history and are noted in almost every culture in the world from European, African and Asian people. The sword represents bravery, courage, defense and valor. It's most commonly symbolic of knighthood. The sword is associated with creation because the four elements, earth, air, wind, and water, are all required to make them. With the wide assortment of Incenze incense sticks you'll be able to enhance any or all of these elements through your own personal experiences. The Ancient Sword and Royal Sword Stick Incense burners are hand crafted ceramic and each come in two colors, grey and yellow. As with all of our lncenze incense stick burners, we strive to add an aesthetically pleasing, yet practical to compliment any interior design, as well as, promote your individual ventures.
Incense stick burner is approximately 2.16 in. x 9 in. (5.5 cm x 23 cm)
Please note: Our products are individually handmade and the actual item you receive may vary slightly in size, shape, and/or color from the one pictured on our website. Due to the handmade nature of our products and the delivery distances from us to you, your order may take from 7 to 14 business days to reach you.
Only logged in customers who have purchased this product may leave a review.