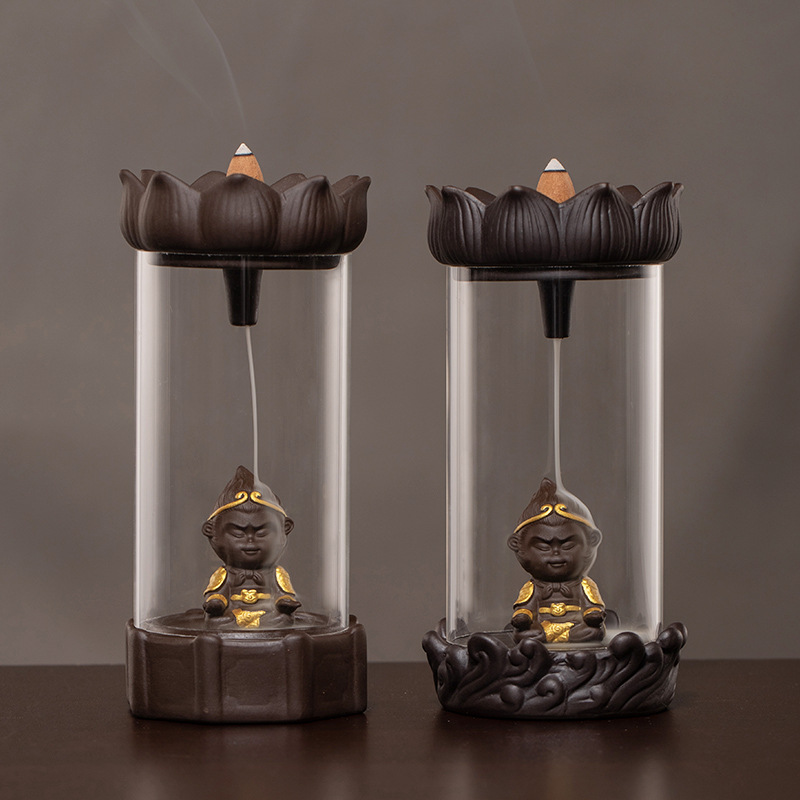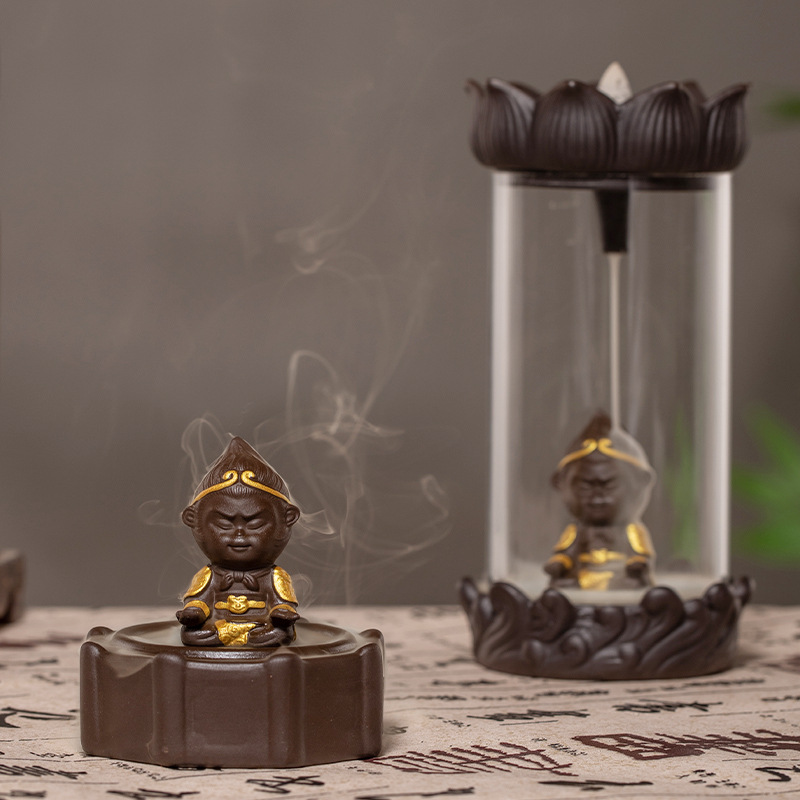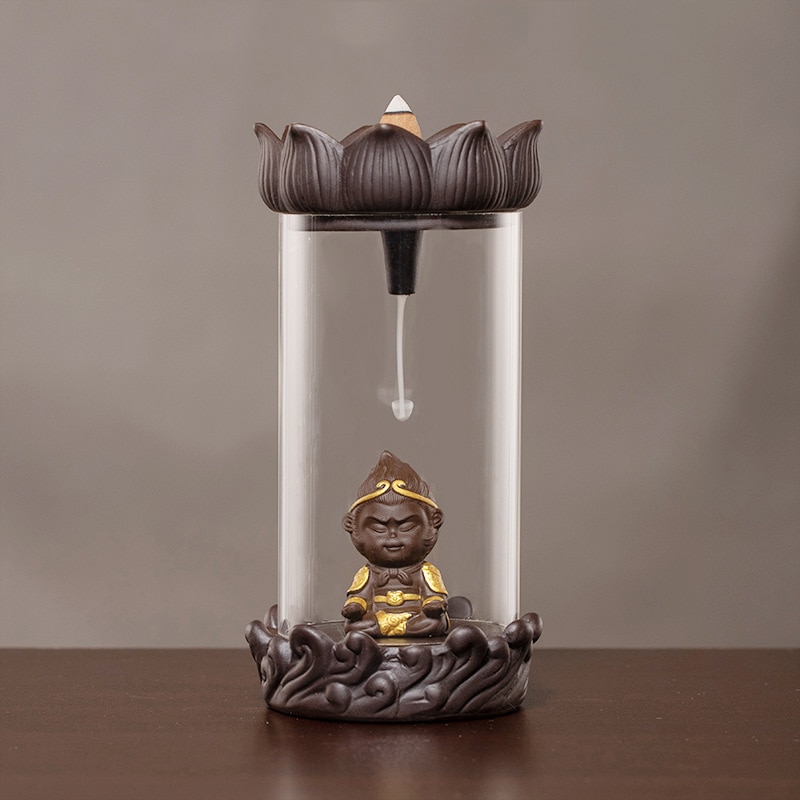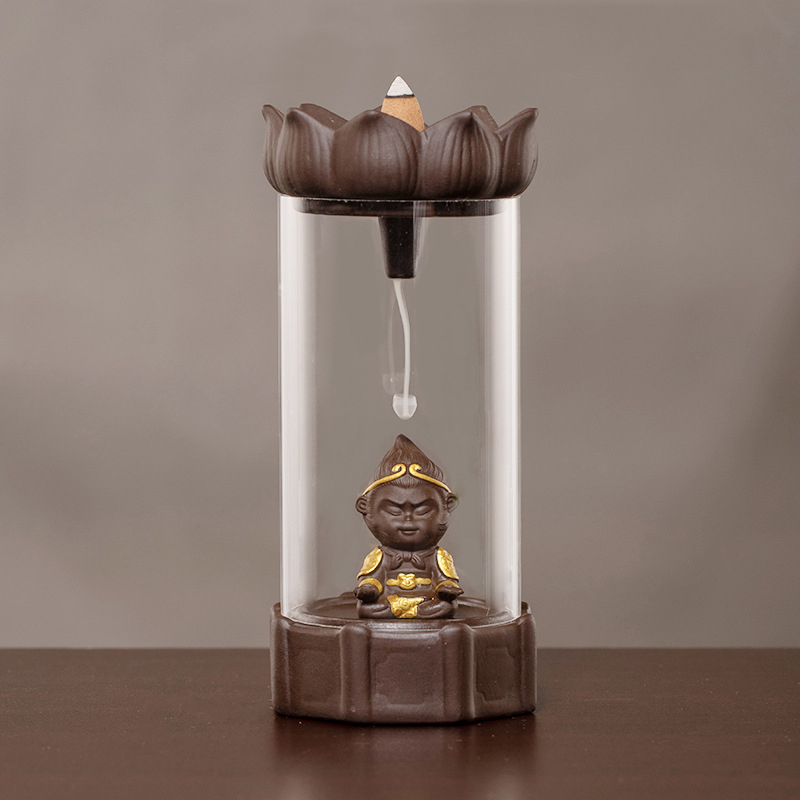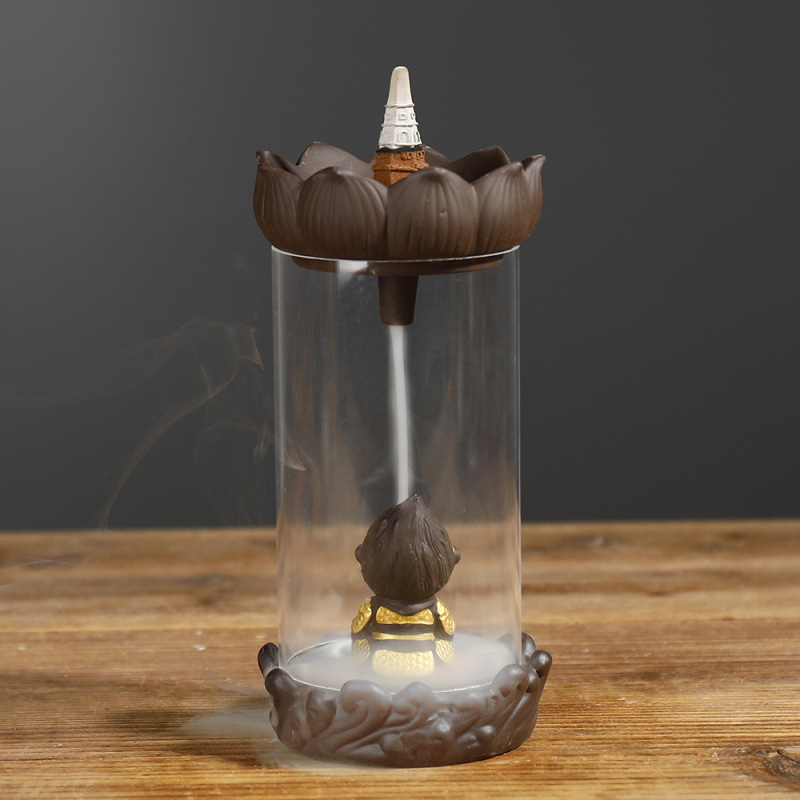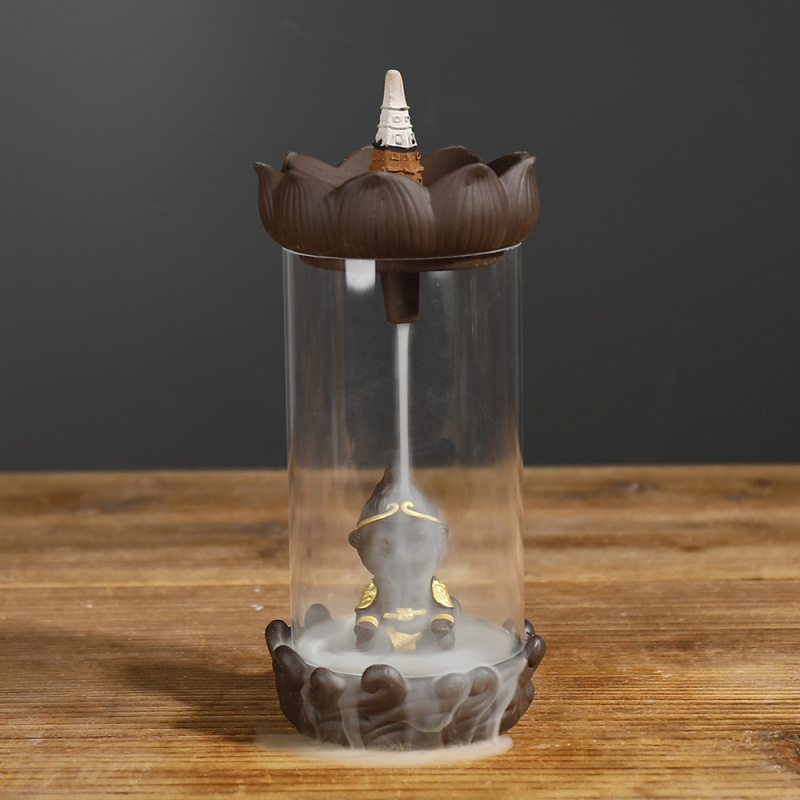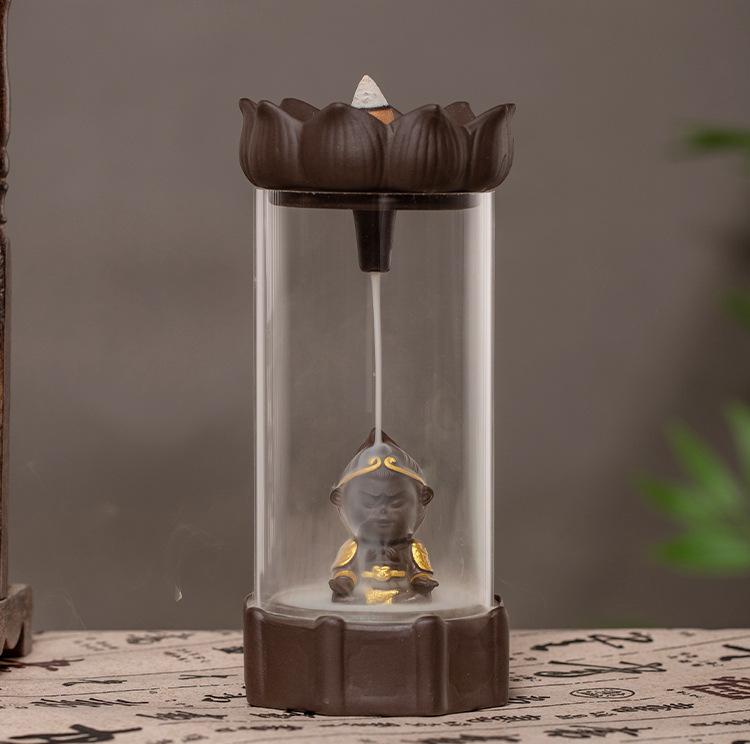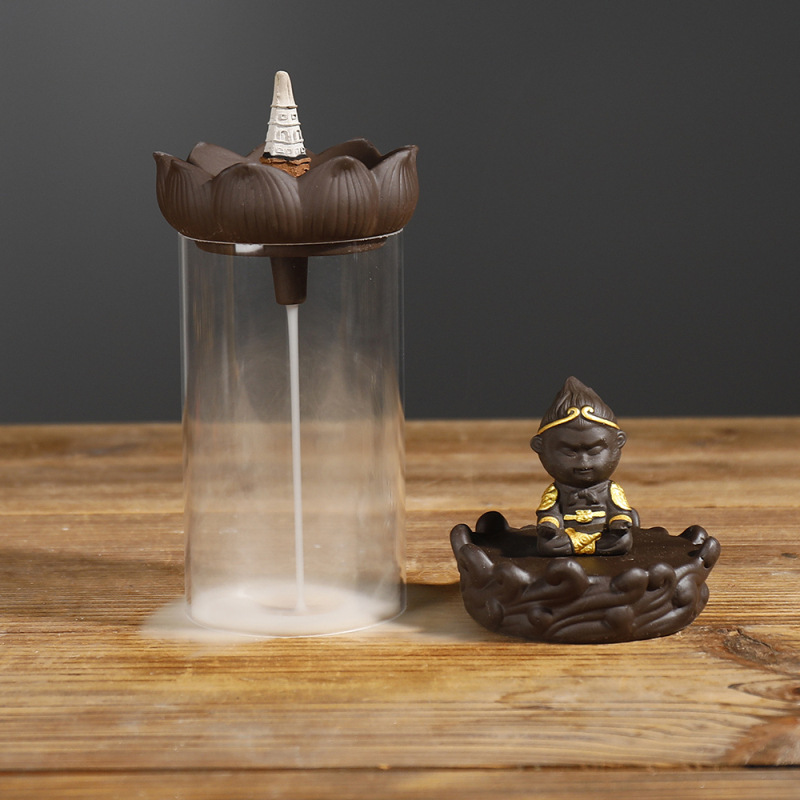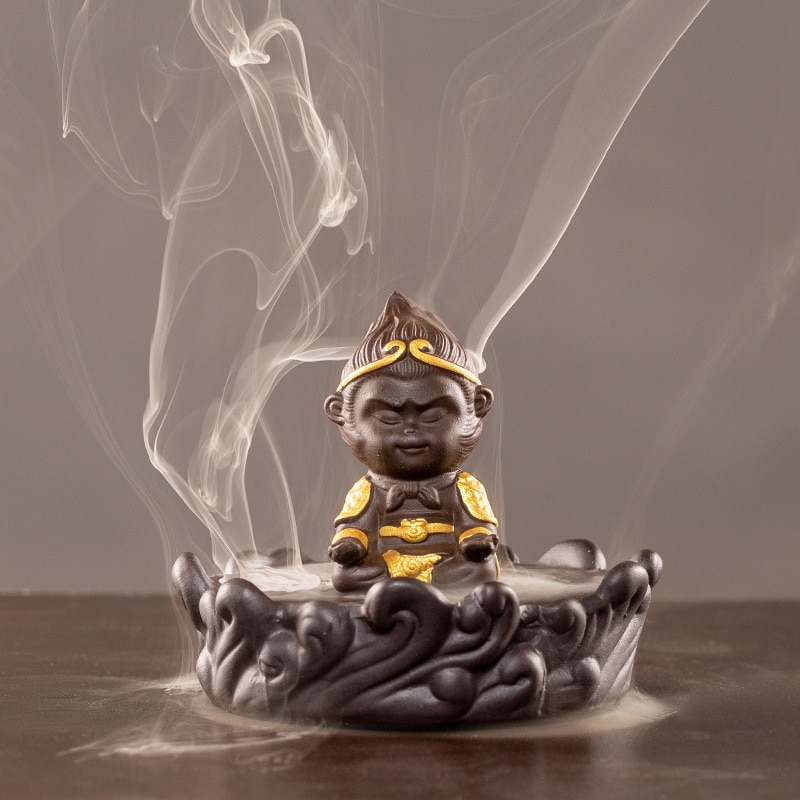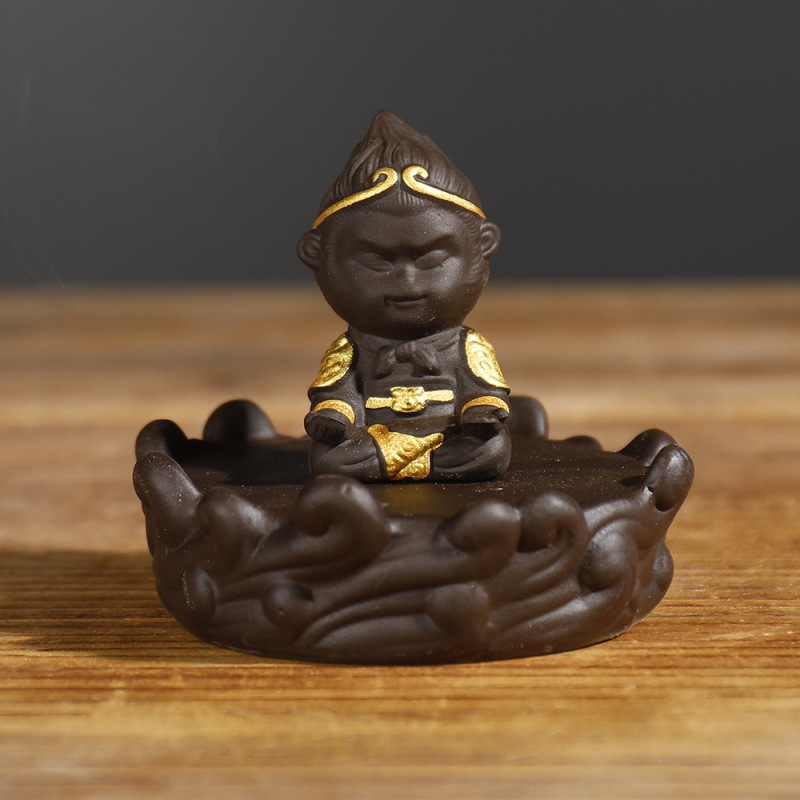 In stock
Monkey King Backflow Incense Burner
$ 27.95
The Monkey King Windproof Backflow Incense Burner allows you to transform the energy of…
Description

Additional information

Reviews (1)
The Monkey King Windproof Backflow Incense Burner allows you to transform the energy of a backflow incense cone into an aura of smoke that surrounds the meditative Monkey King. As the incense falls down the Monkey King these sensations will transcend you through the power of the senses of sight and smell. This charming figure will enhance almost any decor, will be a conversation piece and provide you with hours of peace and tranquility as time passes.
The Monkey King (Sun Wukong in Chinese) is a legendary figure whos inspiration originates from the gibbon, a monkey found in China, of which the white gibbons were the most revered. The Monkey King's lore developed over several centuries and was finally created in a Taoist book as an immortal deity, then later incorporated into Buddhist legends. As the story goes, he is a monkey born from a stone and developed supernatural powers through Taoist practices. He has tremendous strength and speed which allows him to carry the weight of two mountains on his shoulders and run as fast as a meteor. As a skilled warrior, he could stop people in their tracks with magic. His hair also had mystical power which allowed him to summon clones of himself into other animal forms. The Monkey King is considered a superhero and is an important figure of Chinese culture as a rebel fighting for justice and against corruption.
Please note: Our products are individually handmade and the actual item you receive may vary slightly in size, shape, and/or color from the one pictured on our website. Due to the handmade nature of our products and the delivery distances from us to you, your order may take from 7 to 14 business days to reach you.
Only logged in customers who have purchased this product may leave a review.