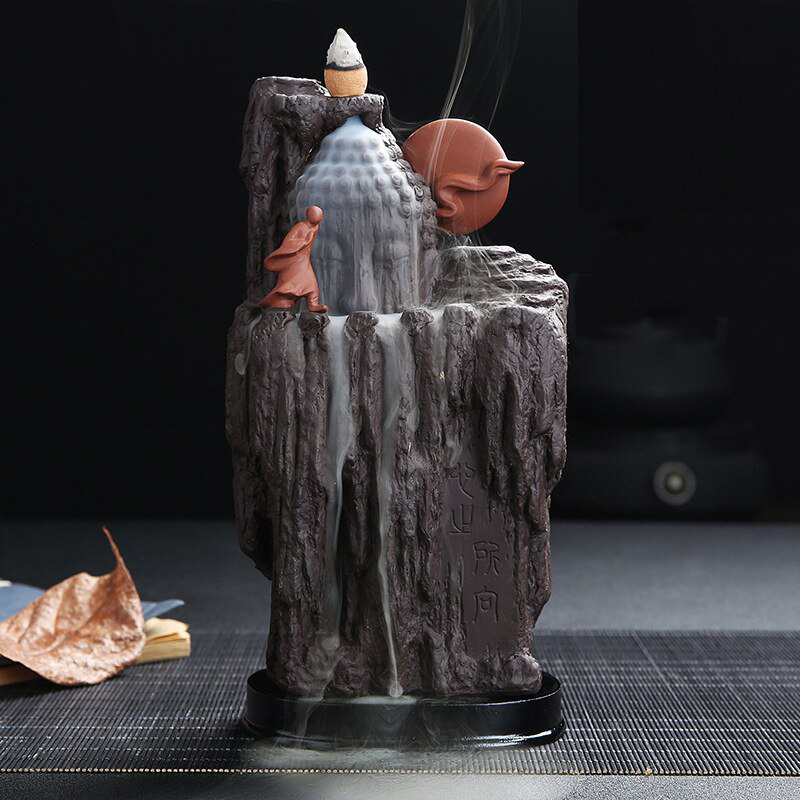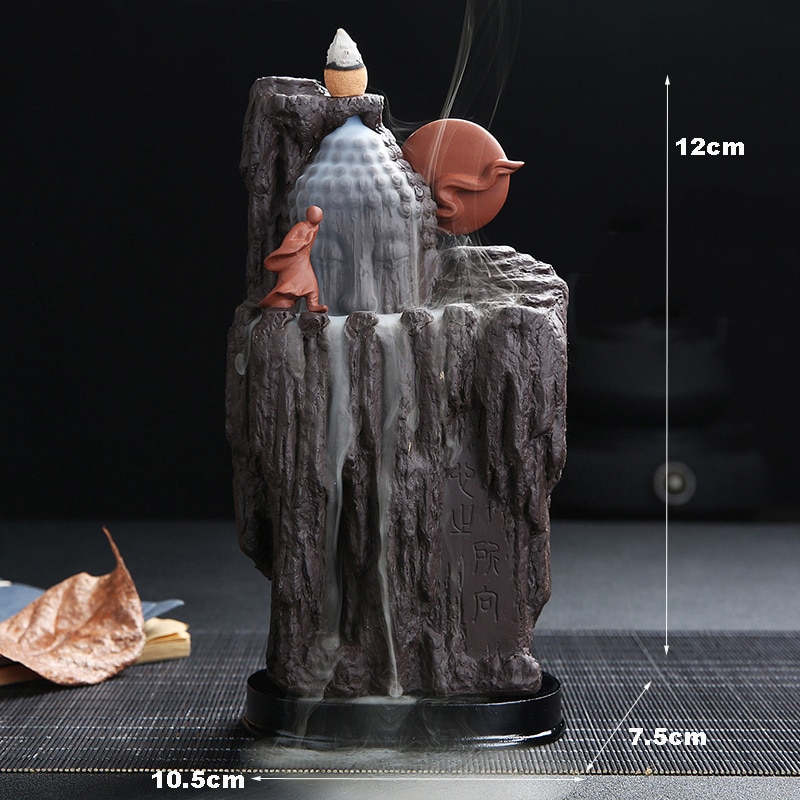 In stock
Mountain Top Backflow Incense Burner
$ 65.95
The Incenze Mountain Top Backflow Incense Burner is a mystical piece of art. Once…
In stock
Description

Additional information

Reviews (0)
The Incenze Mountain Top Backflow Incense Burner is a mystical piece of art. Once lit, the backflow cone incense sends a shower of smoke over the carved head of Ancient Tibetan monk with his eyes closed as he's being showered by the mock cascading waterfall created by the backflow incense burner. The smoke, like water, pools around the stone statue and overflows between the stepping stones and continues downward along the steep mountain side. You see a monk walking alone along the path on his journey to the mountain's summet as a full moon rises on the far side of this magical place. Your imagination will run wild as this waterfall backflow incense burner captivates you reach time you use it. You'll be taken on timeless adventures each and every time the backflow incense burner is fired up. The Incenze Mountain Top Backflow Incense Burner is a beautiful piece of still art that is brought to life every time it's in use. This is a must have backflow incense burner!
Please note: Our products are individually handmade and the actual item you receive may vary slightly in size, shape, and/or color from the one pictured on our website. Due to the handmade nature of our products and the delivery distances from us to you, your order may take from 7 to 14 business days to reach you.
Only logged in customers who have purchased this product may leave a review.