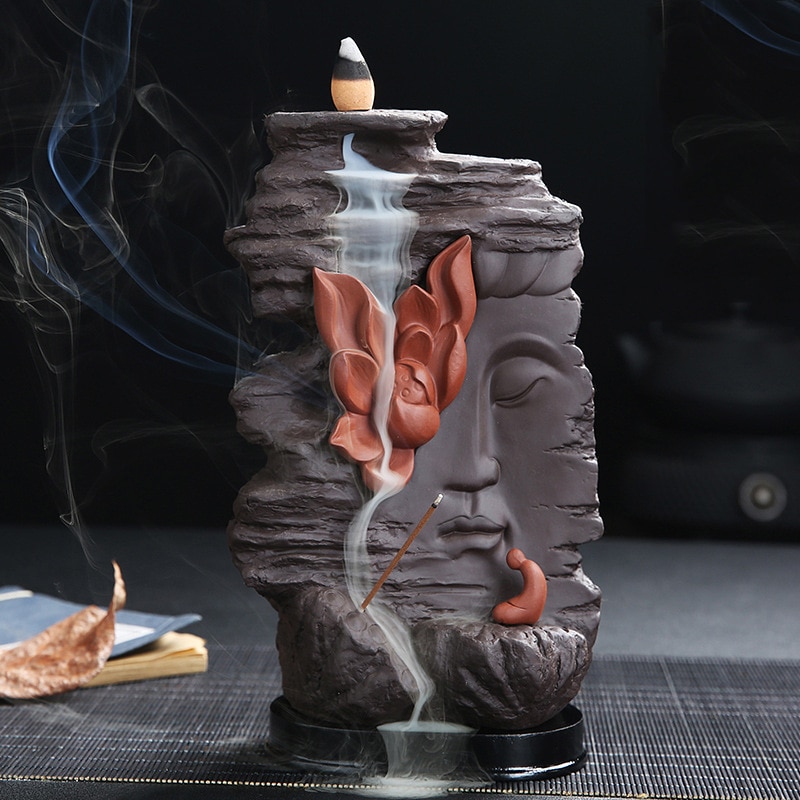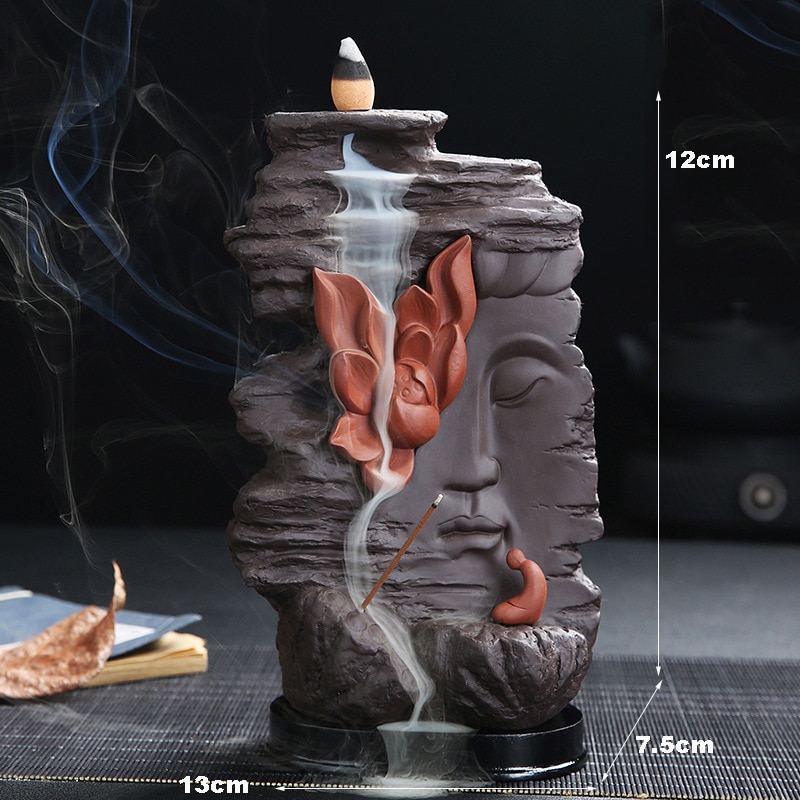 In stock
Face to Face Backflow Incense Burner
$ 65.95
The Incenze Face To Face Waterfall Backflow Incense Burner is a combination incense burner…
In stock
Description

Additional information

Reviews (0)
The Incenze Face To Face Waterfall Backflow Incense Burner is a combination incense burner that allows you to burn either a backflow cone or a stick incense or both at the same time. This waterfall incense burner is another one of Incenzes Ancient mountain scene pieces. You light the backflow cone incense at the Apex of the mountain and the smoke gently flows over a few stone steps before cascading down the cliff face which had a blooming lotus flower carved into it. You'll notice a face engraved on one of the flower's petals. The smoke elegantly flows over the flower, and continues downward like a rapid turbulent river. This waterfall incense smoke moves through the stick incense tumbling further to disperse evenly over a tabletop plateau of this mountain scene. To the the right of the waterfall of this backflow incense burner you see a second face of a monk sculptures that appears to be emerging from stone wall. Then on an outcrop platform sits a monk praying to this face in the rock. The Incenze Face To Face Waterfall Backflow Incense Burner is one of our incense burner that immerse you each experience each and every use.
Please note: Our products are individually handmade and the actual item you receive may vary slightly in size, shape, and/or color from the one pictured on our website. Due to the handmade nature of our products and the delivery distances from us to you, your order may take from 7 to 14 business days to reach you.
Only logged in customers who have purchased this product may leave a review.