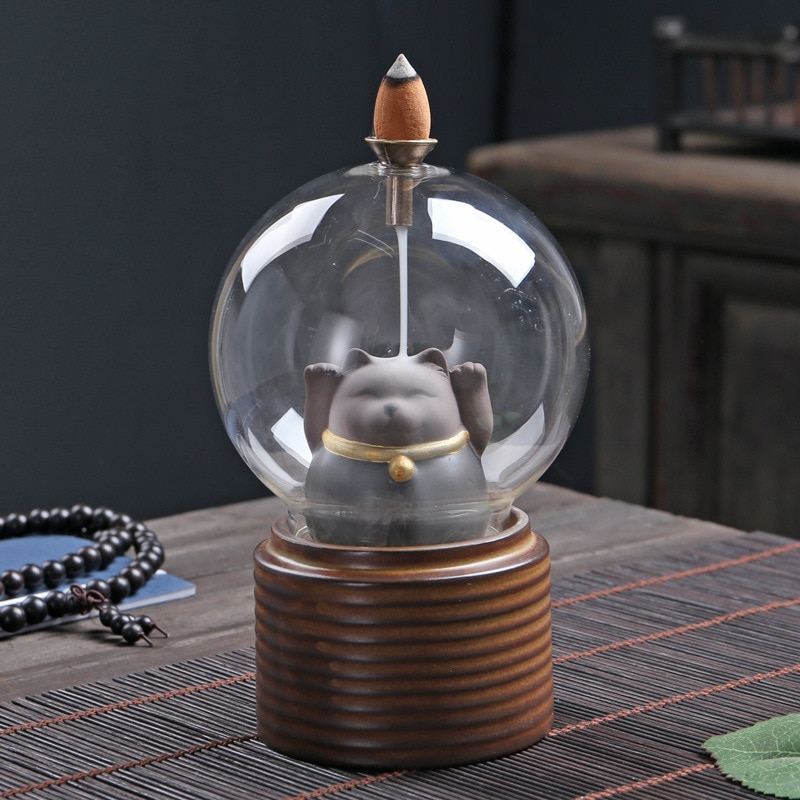 In stock
Lucky Cat Backflow Incense Burner
$ 32.95
The Incenze Lucky Cat Backflow Incense Burner is the must have for any cat…
In stock
Description

Additional information

Reviews (0)
The Incenze Lucky Cat Backflow Incense Burner is the must have for any cat lover! The lucky cat, called Maneki-neko meaning "beckoning cat" with its origins stemming from Japan. This lucky charm, used by Japanese merchants at the entrance of their shops, is thought to bring in merchants. This special backflow incense burner embellishes what make cats so special. As these creatures fulfill the lives of those who possess them with their quickly habits that create unique personalities of mischievous,independency,and playfulness, the Incenze Lucky Cat Backflow Incense Burner captures that in this incense burner. You see a happy gray tabby with an expression of utter joy as it's being showered with a gentle stream of smoke created from the backflow incense. The "fast cat", adorned with it's golden collar and bell, exudes it's joy while pawing at the stream of smoke atop of it's head. Beautifully encased in a glass globe and wooden base,this will become a conversation piece for you, your family, and friends for years to come. What a great way to unwind after a stressful day with the Incenze Lucky Cat Backflow Incense Burner! If you have catitude and love cats, you'll love this incense burner!
Please note: Our products are individually handmade and the actual item you receive may vary slightly in size, shape, and/or color from the one pictured on our website. Due to the handmade nature of our products and the delivery distances from us to you, your order may take from 7 to 14 business days to reach you.
Only logged in customers who have purchased this product may leave a review.