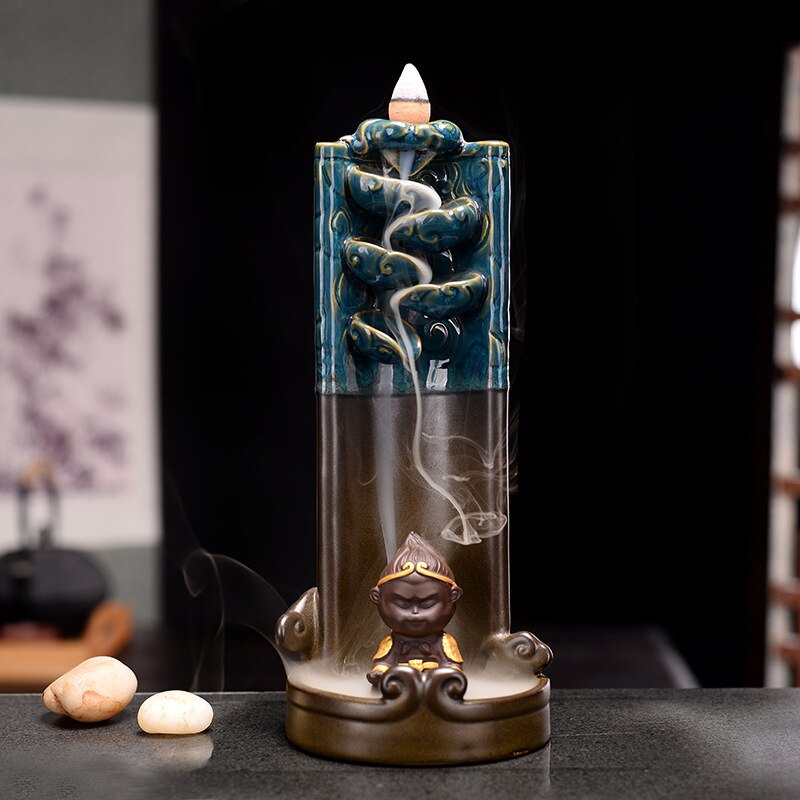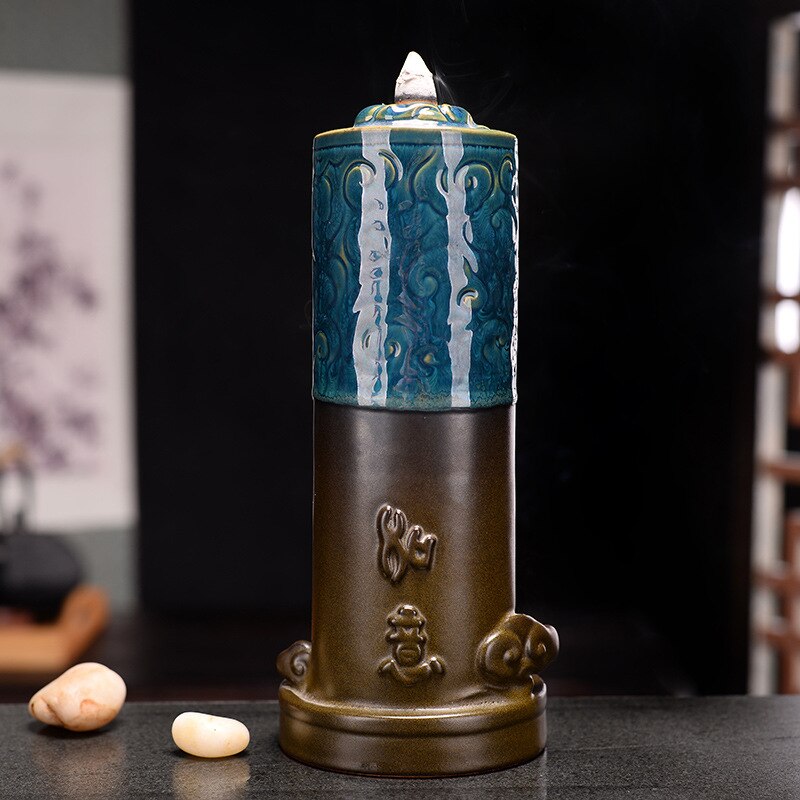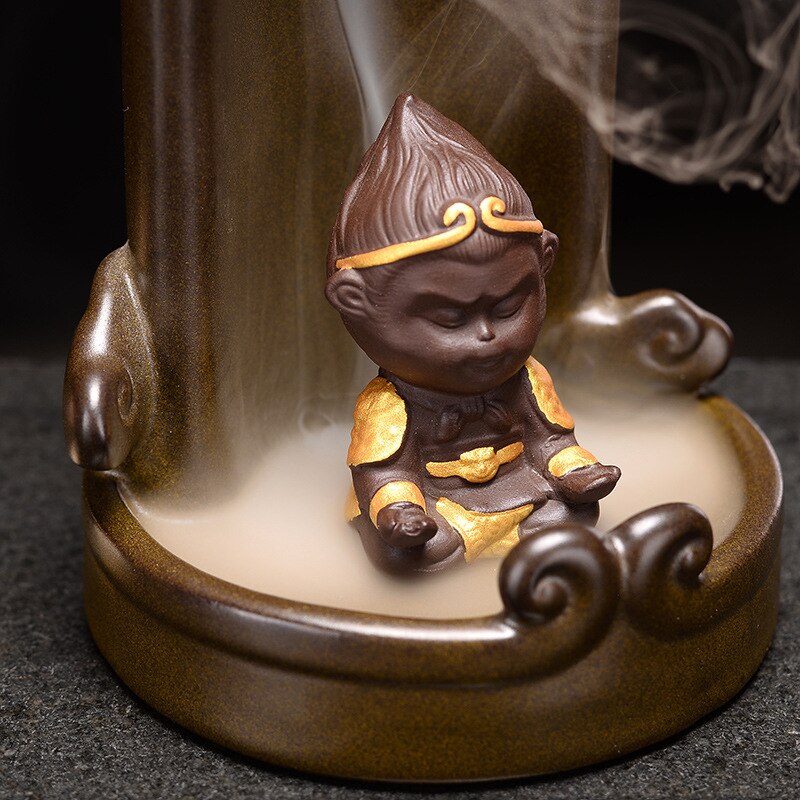 In stock
Monkey King Waterfall Backflow Incense Burner
$ 49.95
The Incenze Monkey King Waterfall Backflow Incense Burner combines motion via a cone waterfall…
In stock
Description

Additional information

Reviews (0)
The Incenze Monkey King Waterfall Backflow Incense Burner combines motion via a cone waterfall incense and stillness through the sitting Monkey King. The Monkey King is an ancient legendary figure of Taoist and Buddhist lore. A superhero fighting for justice and against corruption. He possesses tremendous power and speed. These powers transcend to you as you light the cone incense, of your choosing,  atop the backflow waterfall burner. As the smoke starts to flow downward the gentle cascade captivates your senses and stress starts to melt as you immerse yourself into the moment. The smoke gathers into a small pool that surrounds a meditating Monkey King perched upon his island pedestal. As the aroma from the incense burner fills the room you become one with it as external thoughts fade and are replaced with a sense of peace, while you mirror the Monkey King frozen motionlessly, all the while the smoke tumbles down the waterfall incense burner. A feeling of balance comes over you, yin and yang, and slowly the waterfall of smoke from the backflow incense burner ceases as the ember of the cone incense dies. You return to reality mentally and physically refreshed and sense of anticipation of what the next journey will bring with your next Incenze experience… The Incenze Monkey King Waterfall Backflow Incense Burner will complement any decor and provide countless pleasurable sessions throughout your life.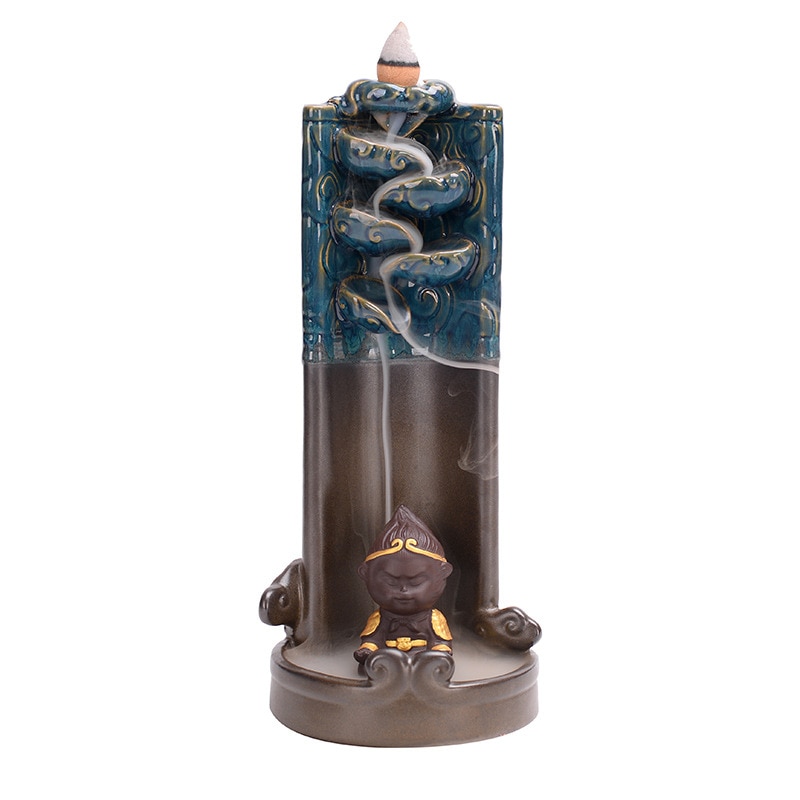 Please note: Our products are individually handmade and the actual item you receive may vary slightly in size, shape, and/or color from the one pictured on our website. Due to the handmade nature of our products and the delivery distances from us to you, your order may take from 7 to 14 business days to reach you.
| | |
| --- | --- |
| Material | ceramic |
| Type | Incense Burner |
Only logged in customers who have purchased this product may leave a review.