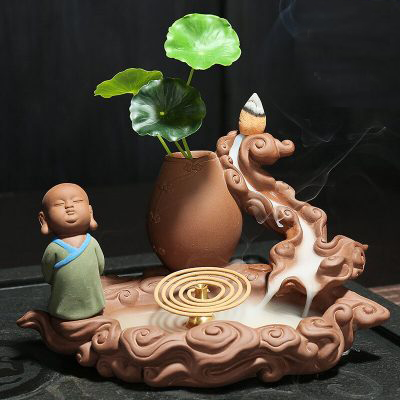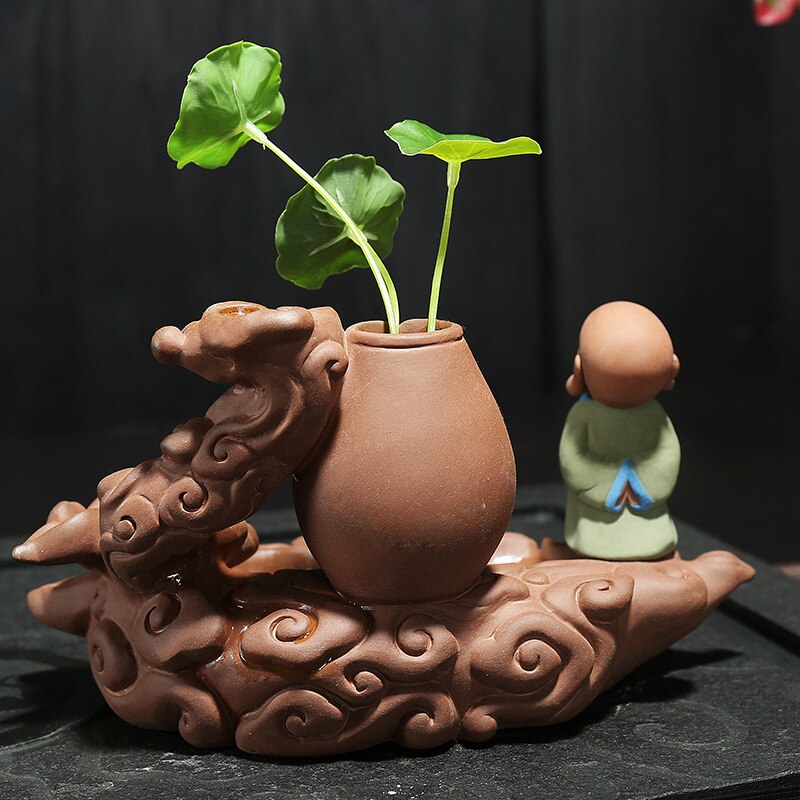 In stock
Zen Monk Ceramic Backflow/Coil Incense Burner
$ 39.95
The Incenze Praying Zen Monk Waterfall Backflow Incense Burner combines several elements to enhance…
Description

Additional information

Reviews (0)
The Incenze Praying Zen Monk Waterfall Backflow Incense Burner combines several elements to enhance your relaxation and meditative practices. You light the cone incense and smoke flows down a slope of swirls that opposes the smoke motion, giving it the appearance of defying gravity. This mesmerizing affect enhances your journey as you unwind with your experience. As your trance deepens, it's almost as if you become one with the peaceful smiling monk. This stillness allows your mind to open up to an endless array of possibility! This waterfall backflow incense burner also comes with the added feature of a coil incense burner so you can use either or both incense burners together or separately. The Incenze Praying Zen Monk Waterfall Backflow Incense Burner has a small clay vessel built into it as well. As a result, you are able to add life and color to this waterfall backflow burner by using it for a small plant or as a but vase. This multifunctional incense burner can be an extension of you whichever you choose!
Please note: Our products are individually handmade and the actual item you receive may vary slightly in size, shape, and/or color from the one pictured on our website. Due to the handmade nature of our products and the delivery distances from us to you, your order my take from 7 to 14 business days to reach you.
Only logged in customers who have purchased this product may leave a review.