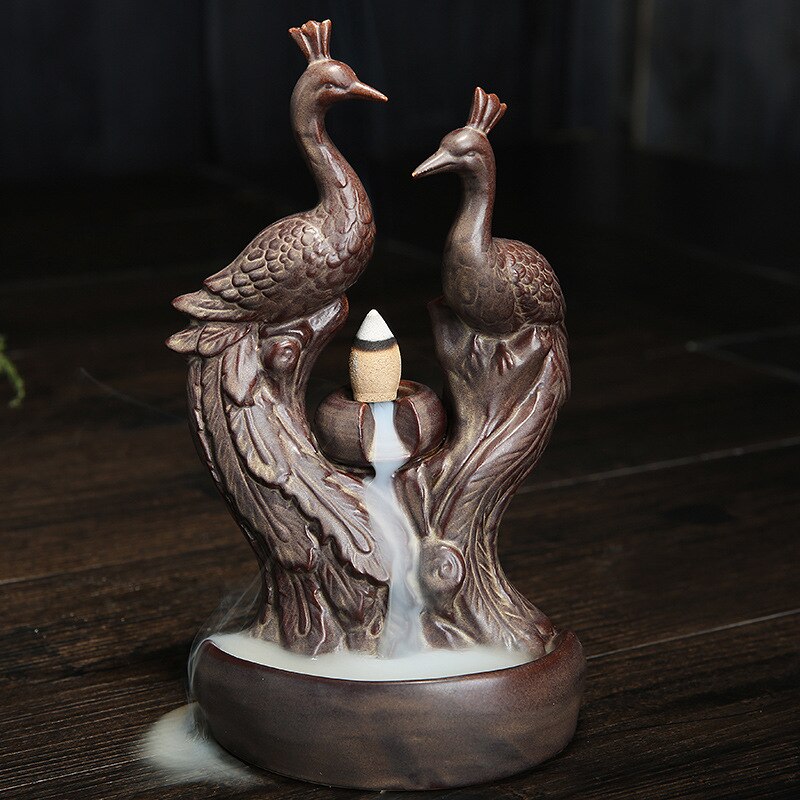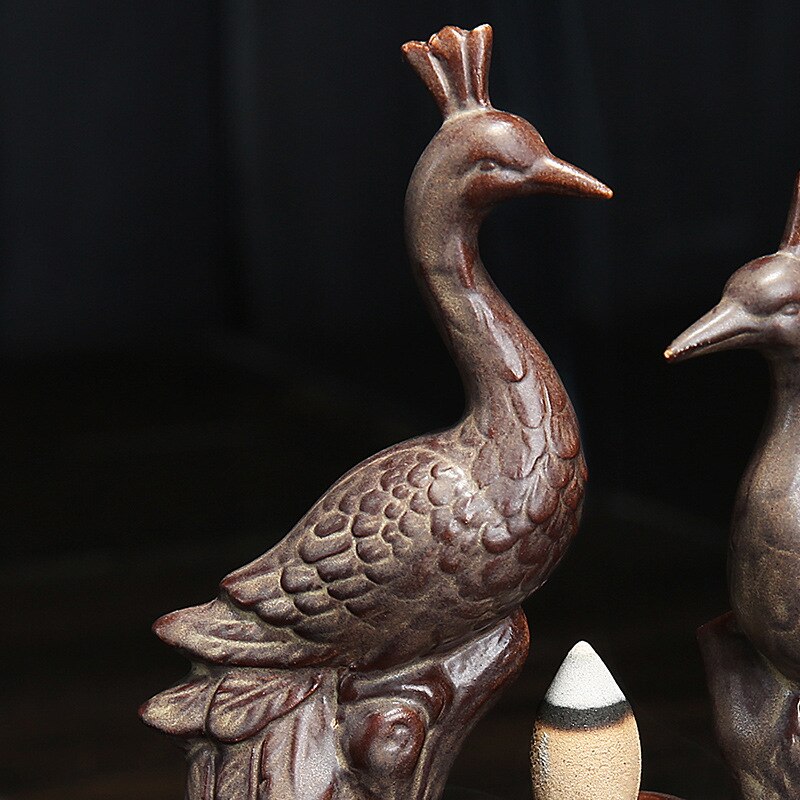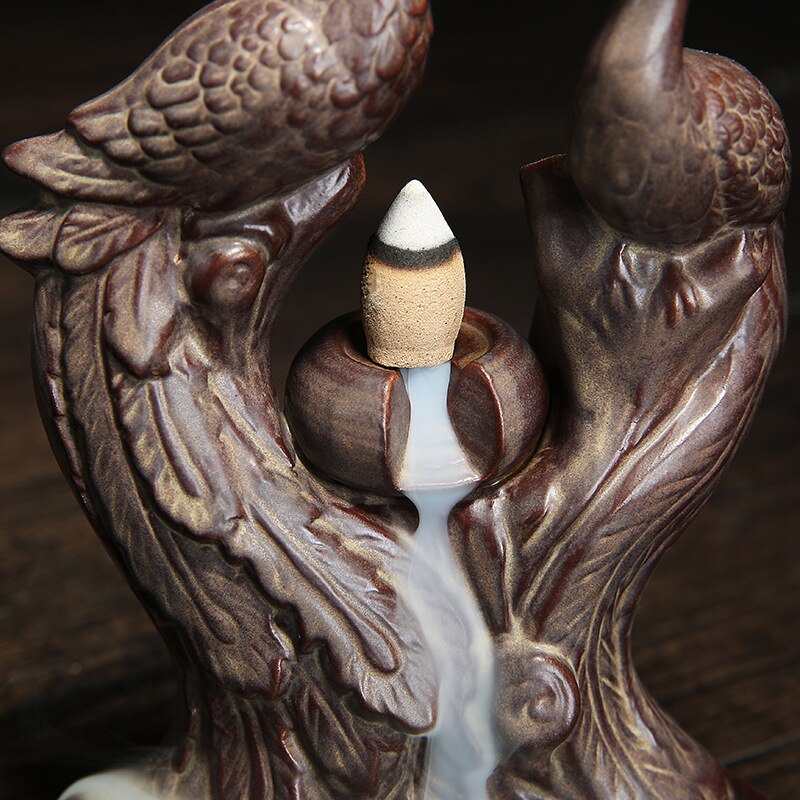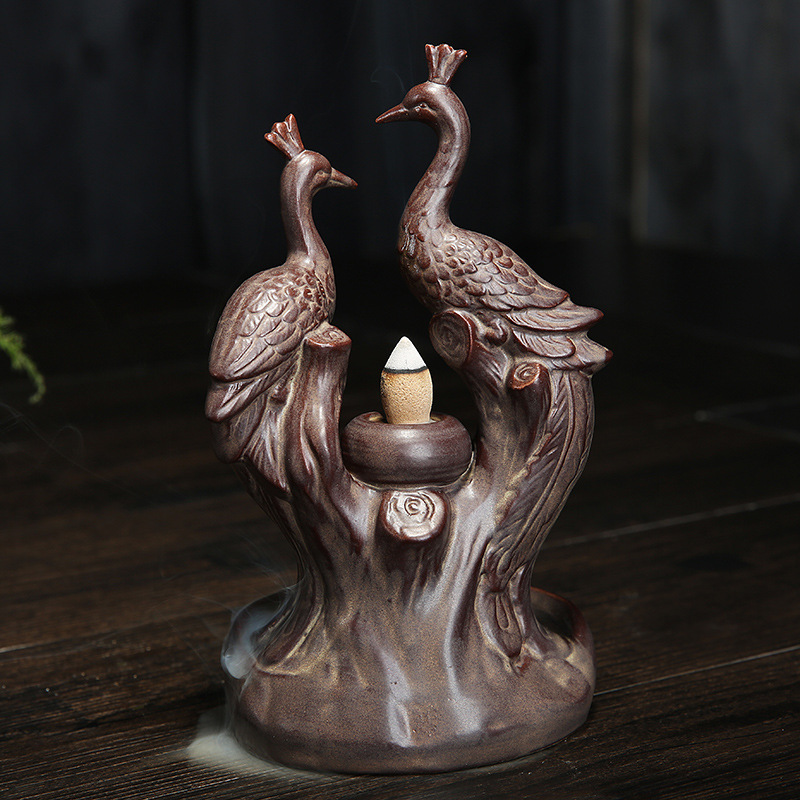 In stock
The Lucky Phoenix Backflow Incense Burner
$ 39.95
Material : Ceramic ​Size:12cm*10cm*20cm . The Incenze Lucky Phoenix Backflow Incense Burner embellishes the…
In stock
Description

Additional information

Reviews (0)
Material : Ceramic
​Size:12cm*10cm*20cm
. The Incenze Lucky Phoenix Backflow Incense Burner embellishes the meaning of renewal. The Phoenix, of Greek folklore, is a beautiful bird associated with the sun, showcases it's firey beauty,then dies, decomposes, and rises up from the ashes to be reborn and start the cycle over again. This backflow incense burner with it's two magestic birds perched, each, on their own pedestal, face each other in full display of their elegance. You light the cone incense of this backflow incense burner and the smoke gently flows in a downward spiral between both fowl, highlighting the curvatures of each of their tails. The smoke settles in a tiny moat, surrounding and uplifting these creatures of power. As you use this incense burner on a regular basis, for relaxation meditation, you start to tap into and get a sense of peace, power, and renewal associated with the symbolism this piece represents. The Incenze Lucky Phoenix Backflow Incense Burner will make a great addition to you, and help you attain all your life's fulfillments.
Please note: Our products are individually handmade and the actual item you receive may vary slightly in size, shape, and/or color from the one pictured on our website. Due to the handmade nature of our products and the delivery distances from us to you, your order may take from 7 to 14 business days to reach you.
| | |
| --- | --- |
| Brand Name | MYHEYMEILY |
| Material | Ceramic |
| Classification | Incense Base |
| Use | Smell Removing/Dehumidification |
| Production | Aromatherapy Plate |
| Application Area | Living Room |
| Cosmetic Feature | Assuaging and Calming |
| Model Number | Incense Burner |
| Type | Incense Burner |
| Plug Type | None |
Only logged in customers who have purchased this product may leave a review.